Lab Designers and Manufacturers with Integrity
OnePointe Solutions opened its doors in Austin, Texas, a little more than 10 years ago. With superb attention to detail and superior products, we quickly took over Central Texas as a leading lab furniture manufacturer, and since then have provided custom lab and industrial solutions to businesses across the United States. In fact, we've earned the privilege of becoming the leading custom lab furniture supplier, and manufacturer of industrial workbenches in the entire U.S.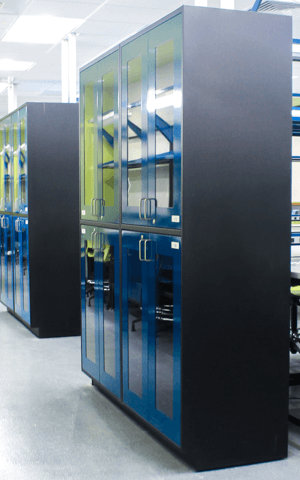 We attribute our success to valuing the personal relationships we develop with our customers and all the hard work, determination, and innovation that comes as a result of knowing precisely what they need. We don't believe in the one-size-fits -all model. Our Clients consistently tell us that our process - from consultation to design to shipping to installation - feels transparent, honest, and exact, regardless of the size or scope of their project.
Shorter Leads Times
Better Quality
Excellent Service
While a good portion of us come from science backgrounds, we all share the same love for high-quality craftsmanship. If you're interested in joining our team and contributing your own unique skills and passion for building, drop us a line.
Contact Us.
(866) 612-7312